Photography Show Slated For July in Suffield Library Gallery
The William Pinney Art Gallery at the Kent Memorial Library in Suffield will present fine art landscape photography by Paul Osgood during July. His exhibit opens on July 1st and runs through July 31st. On Tuesday July 8th at 7:00 pm, Paul will give a brief talk on the "Art of the Lens" and the making of landscape images in the Library Auditorium as part of "The Art of Living" program. This will be followed by an opening reception for the artist in the gallery. Both events are open to the public. Refreshments will be served. Paul Osgood has been a Suffield resident for more than 30 years. He has exhibited in Connecticut, New York and Massachusetts. His fine art photographs have been made over the past 15 years and include images in the grand landscape tradition and well as smaller, more intimate scenes. Each year Paul devotes several weeks exclusively to creating fine art landscapes. These trips have taken him from Maine to California in search of unique images. Although he first became interested in photography in college, it was a 1979 exhibit of Elliot Porter's work at the New York Metropolitan Museum of Art that showed him the potential for nature in its maximum splendor, Paul also works on creating images of what Elliot Porter called the "intimate landscape." the gallery show will highlight a mix of these two types of landscapes and will showcase works from Maine, the Southwest and California. Capturing a grand landscape usually requires many visits to the scene and patient waiting for optimal light and atmospheric conditions. Since the best light for the grand landscape usually occurs at either end of the day, he spends the time between looking at the smaller wonders of nature and capturing their subtle beauty. After seeing Elliot Porter's work, he sold his 35mm equipment and switched to a large format view camera and then to the 6x7 medium format. Over the last few years he has embraced the digital world. Paul's color philosophy is not to over enhance nature but to re-create each scene as faithfully as possible. Paul's images can be viewed at PaulOsgoodPhotography.com This show is made possible through the efforts of the Suffield Arts Council, Mr. Osgood, and the Kent Memorial Library staff.
Veterans Tribute Concert

The Suffield Arts Council held its
10th annual Veterans concert

A great show!!

Thank you to the sponsors:

First National Bank of Suffield

Rockville Bank

Rotary Club of Suffield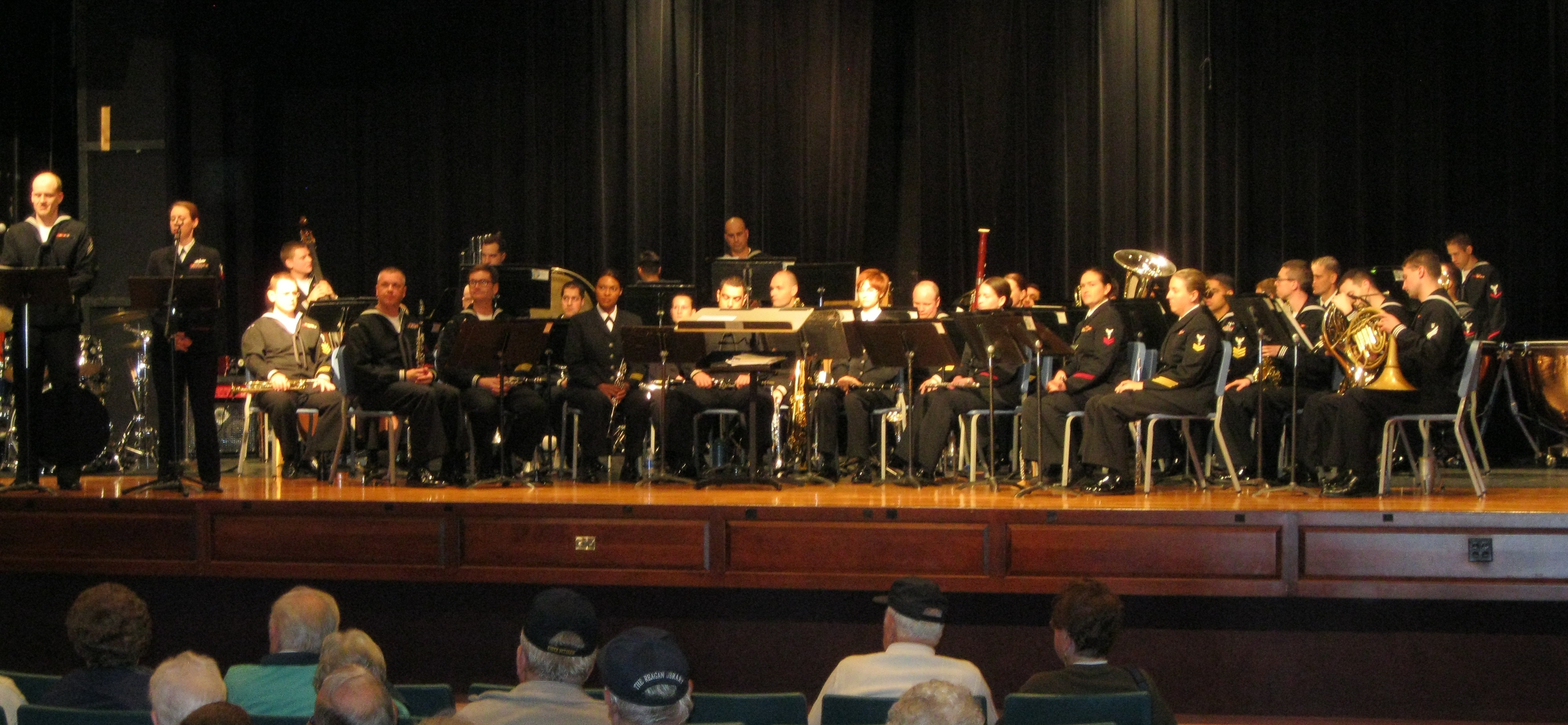 Be sure and visit our newest page MEMBER LINKS
for

readers to view/consult/call you. Not a member, no problem, join today.
Suffield Parks & Recreation

Enrichment programs

Community programs

Trips

for children and adults

Check it out