Suffield Gallery Features Artwork of

Dian Kingsbury

The Suffield Arts Council has scheduled an art show in the Pinney Gallery of Suffield's Kent Memorial Library for December, featuring the work of Dian Kingsbury of Enfield, in a show entitled "Boundaries Dissolved". In addition to her fine art, the glass showcase in the library will serve to display Dian's decorative art, most of which will offer a holiday theme, much of it in a vintage style. Many of these items will be offered for sale.

Dian's art career began at an early age, when she was placed in the student art enrichment program of the Wadsworth Atheneum. She continued the pursuit of her craft through marriage, children, and a career in public relations, discovering a particular aptitude for colored pencils, and pastels.

Long active in the artistic community, Dian is a past vice president of the Tobacco Valley Artists Association and an active member of the Connecticut Pastel Society. She is a past President of the Pioneer Valley Decorative Painters, and served on the Board of the Springfield Art League. Her work has appeared in recent shows by the Academic Artists Association, Tolland Art Association, Piedmont Show in Somers, Springfield Art League's Show at the Quadrangle, Affordable Framing in Windsor Locks, Connecticut Pastel Society, Tobacco Valley Artists Association, and Hartford Fine Art & Framing. She participated in the 11th Suffield Fine Art Festival, and in "Christmas In Suffield" at the First Church of Christ.

This multi-talented and award winning artist will host a reception in the Pinney Gallery, open to the public, on Thursday evening, December 12th , from 6 -8 PM.

The art show will feature examples of Ms. Kingsbury's work in a variety of media, with subjects to Include florals, still life, animals, and people.

This event is made possible through the efforts of the Suffield Arts Council, the artist, and the staff of Kent Memorial Library. It will open Dec. 2nd and be on display through Dec. 29th.
Interested in displaying work in the gallery?

Art shows in the Pinney Gallery are made possible through the efforts of the Suffield Arts Council, the Artists, and the Kent Library staff. Those interested in displaying work in the gallery are asked to contact Fran Milliken at 860-668-7282.
Veterans Tribute Concert

The Suffield Arts Council held its
10th annual Veterans concert

A great show!!

Thank you to the sponsors:

First National Bank of Suffield

Rockville Bank

Rotary Club of Suffield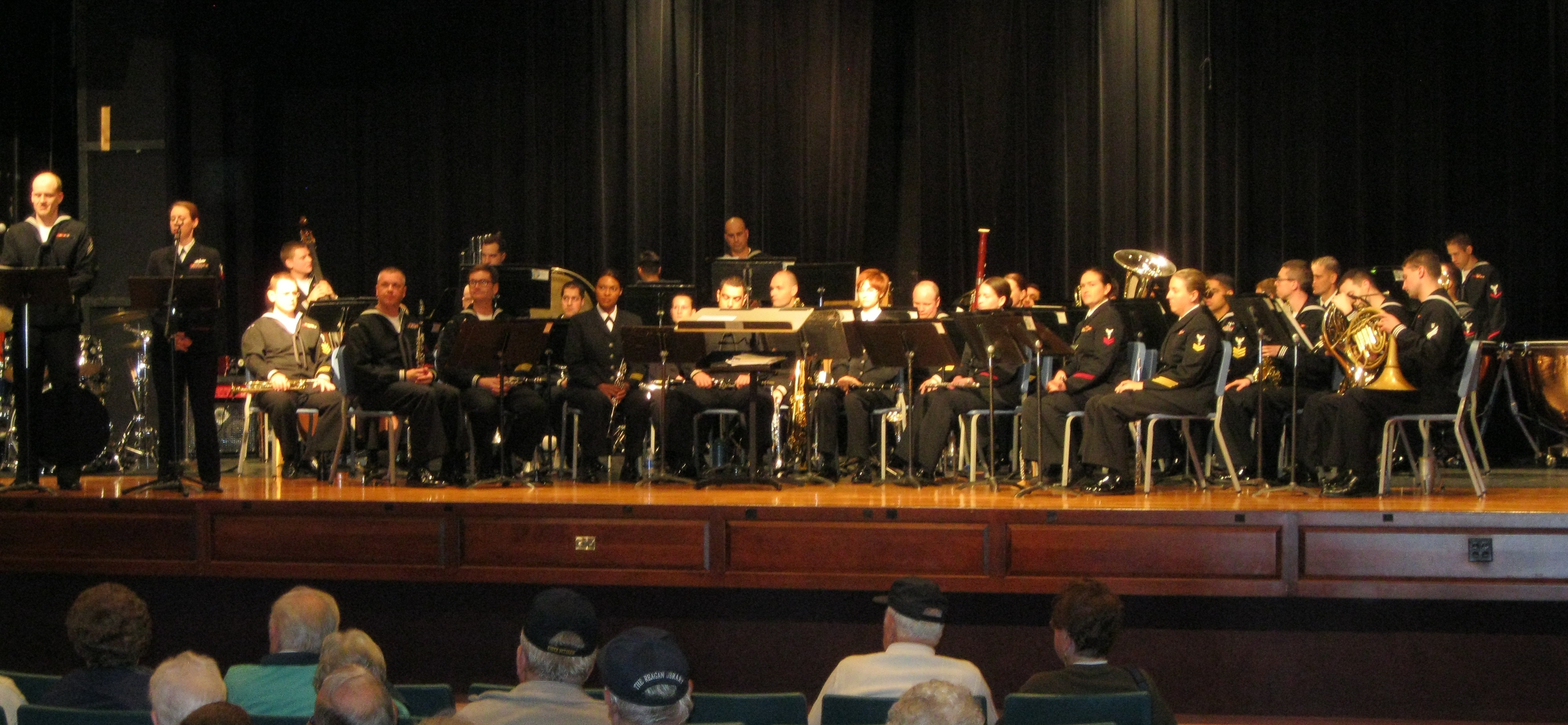 Look for our next Suffield Arts Council Scholarship Applications in May 2014

Applicants must be Suffield residents, aged 17 or older, who wish to further pursue their study in one of the art forms such as, but not limited to, music, drama, dance, photography, visual arts or creative writing.

Applicants will be reviewed based on their completed scholarship application, a 10 minute presentation of their artistic craft to a panel of judges on June 26th, a personal essay, and letters of recommendation. All completed application packages must be received by Wednesday, June 6th. Applications and additional information are available at the Kent Memorial Library, Suffield High School, and online at suffieldarts.tripod.com(no www).

All completed applications are to be sent to: Suffield Arts Council, P.O. Box 415, Suffield, CT, 06078. Incomplete applications or those received after the deadline will not be considered. For more information call Lynda Montefusco at 860-888-9558 or astrokeofcolor@aol.
click here to download 2012 application
For additional informtion and hints choose Arts Scholarships from the menu bar at the top of this page
Enriching our community though the support and sponsorship of the ARTS.
From left to right the Shear Brilliance models show off their finished looks for the styling competition.

Fleuer de la Vie, Model Lisa Forester, hair styled by Katie Topor; The Lily House, model Katelyn Moores, hair styled by Sarah Sobinski; First National Bank of Suffield, model Katie Romano; Hair Styled by Jennifer Kean; Chestnut Oak Realtors, model Brittney Moores, hair styled by Cheri De Maria
Shear Brilliance a Success

On Sunday, September 26th Hair Unlimited hosted "Shear Brilliance" a fund raiser in support of the 32nd annual Arts Scholarship Program of the Suffield Arts Council. It was an evening of fun and excitement at the Skyline Restaurant in Windsor Locks. Talented hair stylists demonstrated their creative skills in a friendly competition as enthusiastic supporters watched in amazement. A check for $2,300 was presented to the Suffield Arts Council for scholarships that will be awarded in June of 2011. Special thanks to the Gold Sponsors of this event:

Chestnut Oak Realty

First National Bank of Suffield

Fleur de la Vie

The Lily House B&B
Be sure and visit our newest page MEMBER LINKS
Do you have a business to promote and are a member of Suffield Arts Council?
Send us your business card - or make a small ad - and send it to
suffieldarts@gmail.com
and we will post it online under Member Links for readers to view/consult/call you. Not a member, no problem, join today.
Suffield Parks & Recreation

Enrichment programs

Community programs

Trips

for children and adults

Check it out